Do you need help? Please read FAQ
Help for publishers
How do I add and set up the widget?
Select the Widget section in the upper menu.



Click the "Add widget" button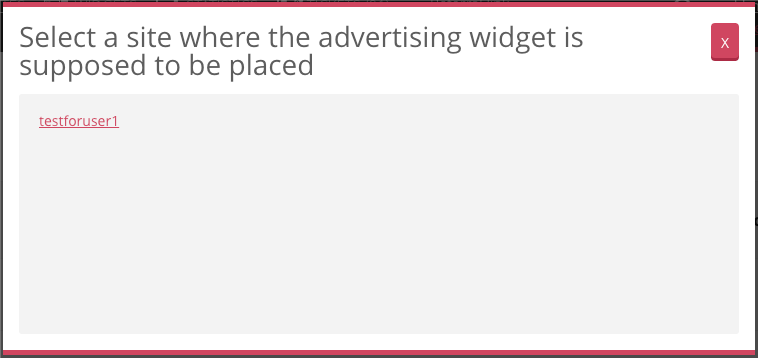 Now you can set up the widget preferences. If you don't see the ad creatives on the next screen, make sure that Ad Block is switched off.


Open the "Widget settings" and name your ad unit. Also here you can switch on or off some advertising types.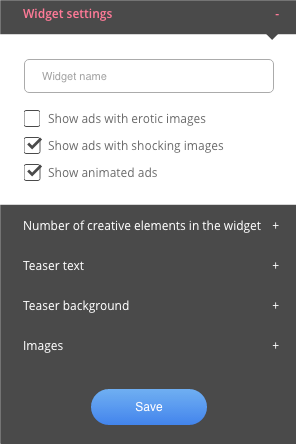 Now set up the amount of advertising units in your widget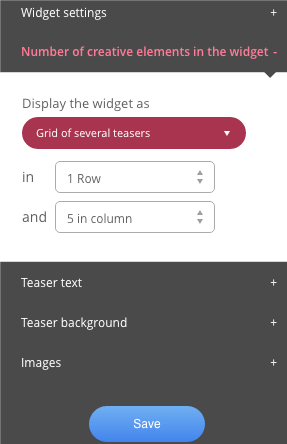 Now set up the design of your widget. Try to make it look like your content recommendations as native as possible. It will provide higher CTR which will lead to higher profits and rates.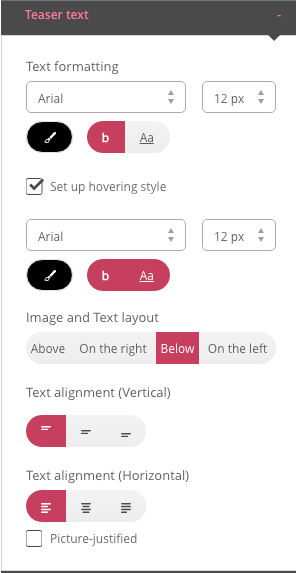 When you set the background color, it's better to use the same color as your website's background.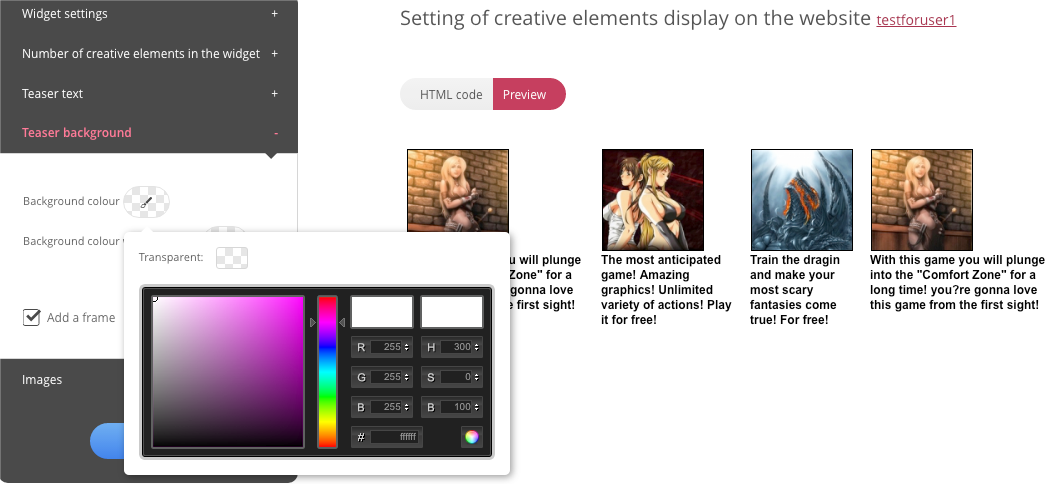 When select the frame width and display options, follow the same rule – keep the widget appearance close to the design of your site and content recommendations blocks.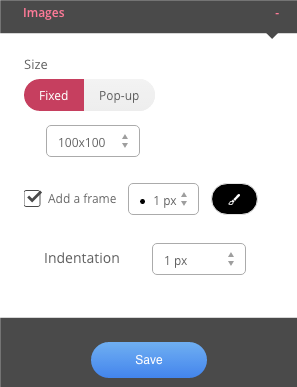 Save your widget. Then click the "HTML code" button.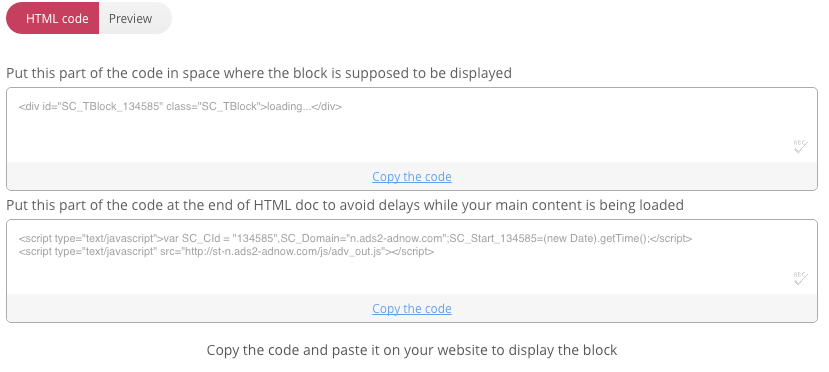 Copy the code from the upper section and place it in the space the widget should be displayed. Copy the code from the bottom section and place it in the end of your website html code.
You need both codes to be placed.